The Unknowns of the Art of Rolling a Joint
Motion Video,
February 2021
Role:

Producer, Director, Videographer, Editor, Actor, Copywriter


The Goal:

Identify a meaningful consumable in your life. Deconstruct the experience and offer your chosen audience a better understanding of it's significance and the ramifications of its use.


The Solution:

Maddie decided to construct a short video to bring awareness to the benefits and consequences of marijuana use.
She did research, and gained a deeper knowledge of the entire industry, then focused in on key issues. The primary narrative shows simple steps of how to roll a joint, while the secondary narrative explains the culture of the cannabis industry.



Challenges Faced:

Maddie had a difficult time initially narrowing the research to create something that would make sense towards a direct audience.
Working typographically on top of a time-based narrative was also a challenge.



Deliverables:

Video.
This project was fun, and Maddie felt like she learned a lot from it.
Process:

Storyboarding photos: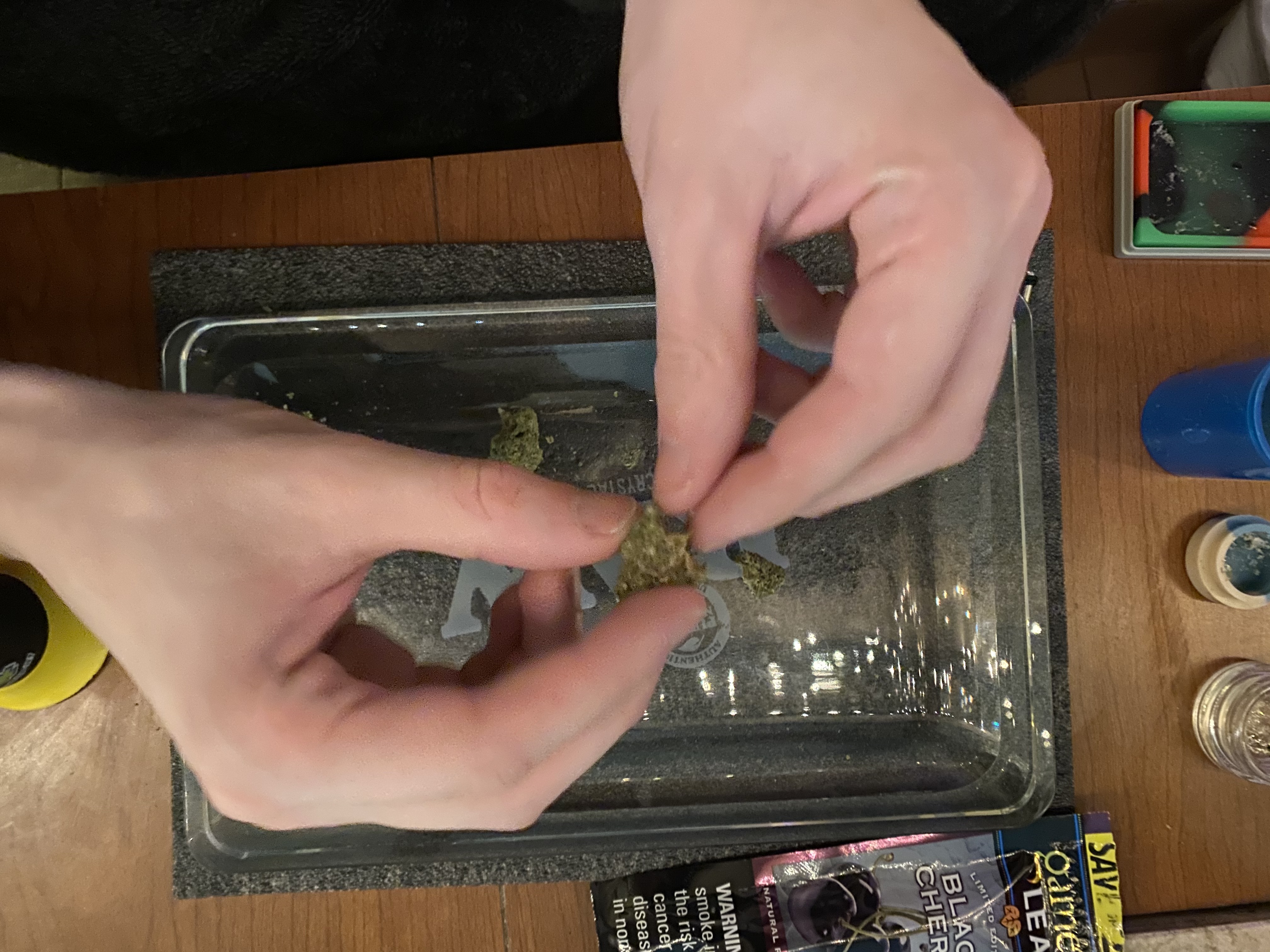 Style frame annd typography photos: