Healthcare Campaign
Case Study, LinkedIn Ad Campaign,
July, 2022
The Goal:
Design a composition series for an ad campaign highlighting the partnership between X by 2 and Swellter, a healthtech startup who created a new patient-provider experience.
Challenges Faced:

Creating a story out of many pieces can take time, and many rounds of iteration to get it to make sense. Maddie played with the order, consulting with the copywriter and marketing director to tell the client's story.
Role:

Designer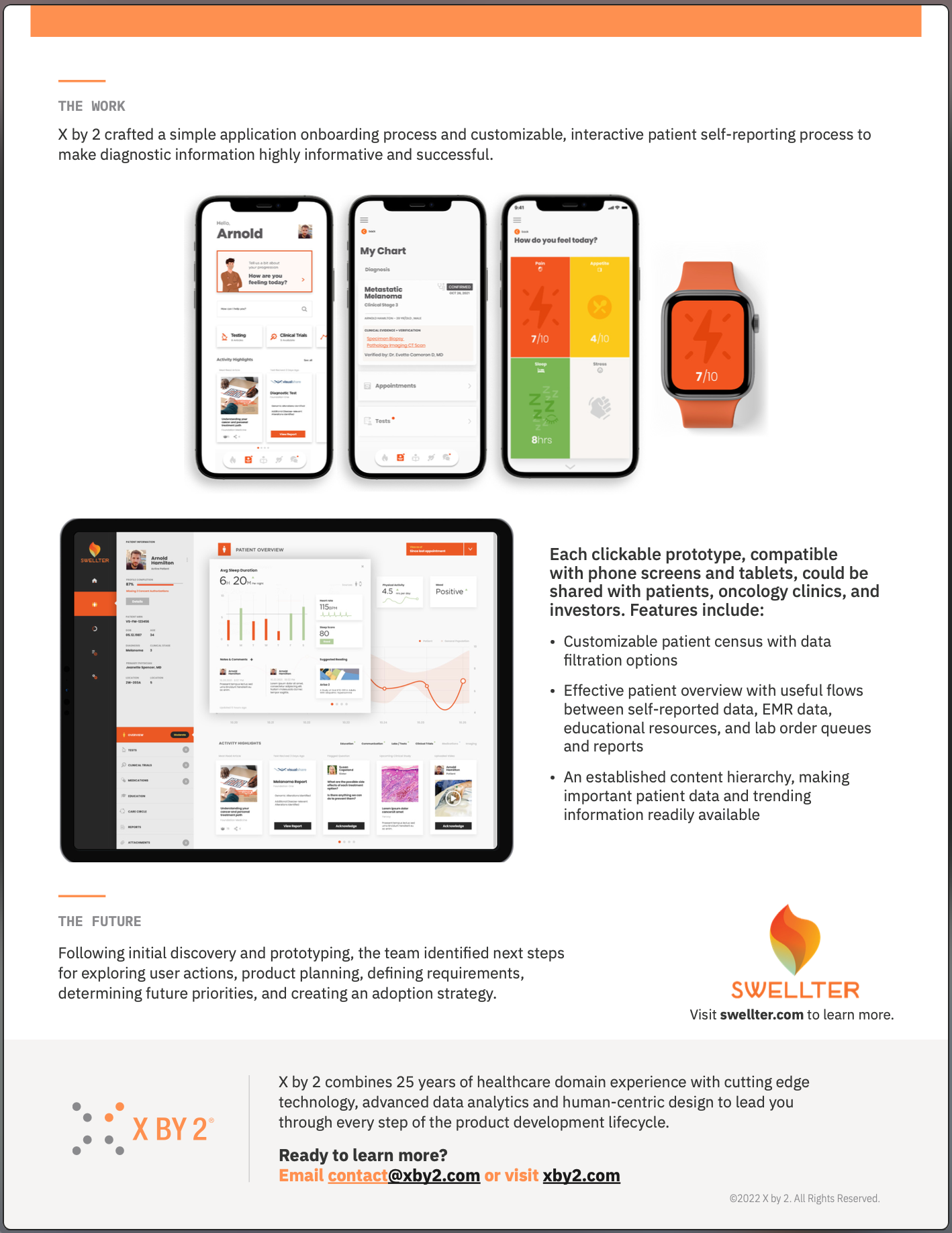 The Solution:

Maddie designed a series of five static ads, as well as several video ads, which showed how X by 2 helped take Swellter from early stage vision casts to launch.
Focusing on the actual designs of the patient and provider app, Maddie created varying layouts for static LinkedIn ads. She also created healthtech graphics for some. She also used interview footage that was recorded previously to put together 30-second video ads.
Deliverables:

Case study, static advertisement series of five.
Process: