Designer Daily
Newspaper

April 2020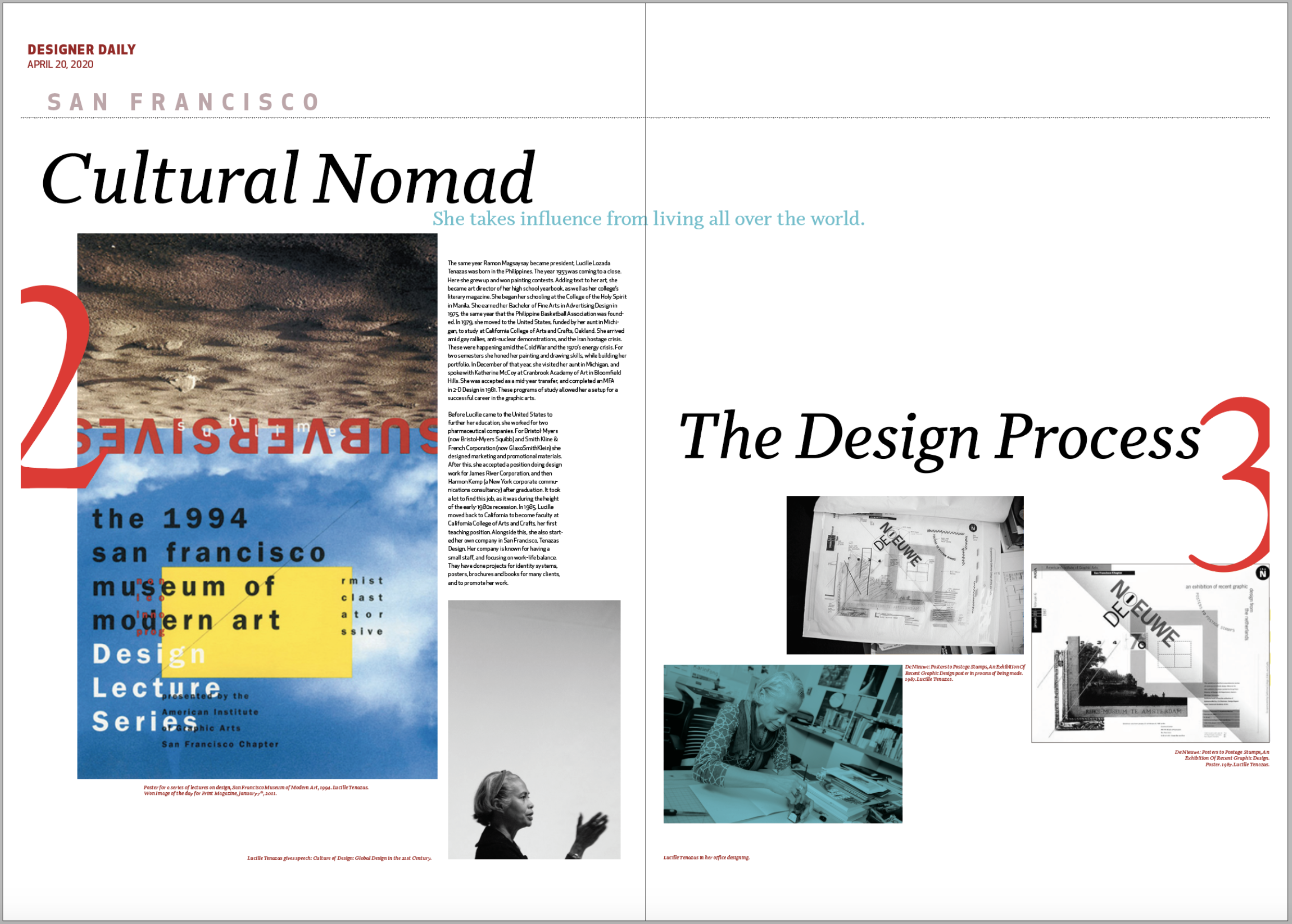 Role:

Designer, Copywriter, Editor

The Goal:

The objective was to choose a designer and research them to write a paper. The paper then became the body content for the next phase, which was to create something to represent the person chosen. The idea was not to design in their style persay, rather create a piece that represents their life.
The Solution:

In order to get to know her better and capture her spirit, Maddie's research included watching interviews.
Lucille has a work ethic and hunger to learn that is widely unmatched and has pushed the boundaries of the field. Once her personality was established, little details could be played with and added as they fit. Much of Lucille's work uses limited color palettes; for this newspaper, Maddie pulled swatches directly from her work. This allowed the flow to be improved and feel very cohesive throughout. Taking cues from Lucille's style, playing with page numbers was a key to this project. The language was also selected very meticulously.
This project was a very fun and insightful journey for Maddie. The vibe is very professional and clean, but also fun. Lucille is a very talented designer, and she also has spirit and passion. The classical side to her can be seen through the black and white imagery throughout. She is a very technical designer, and learned without the technology used today. She places emphasis on creating physically with your hands as part of the process. These facts can be communicated with the reader through visual cues and the text. Anyone that would pick this up would have an interest in the graphic design field and those important to pioneering it.
Challenges Faced:

Difficulties arose with the length of the text being much shorter than Maddie had anticipated, and trying to find specifically correct words so as not to misrepresent Lucille.
Deliverables:

Eight page newspaper.
The greatest takeaway from this was Maddie's refined sense of process. She took the time with this project to figure out the most productive steps to take in order to land at the most refined final product as possible.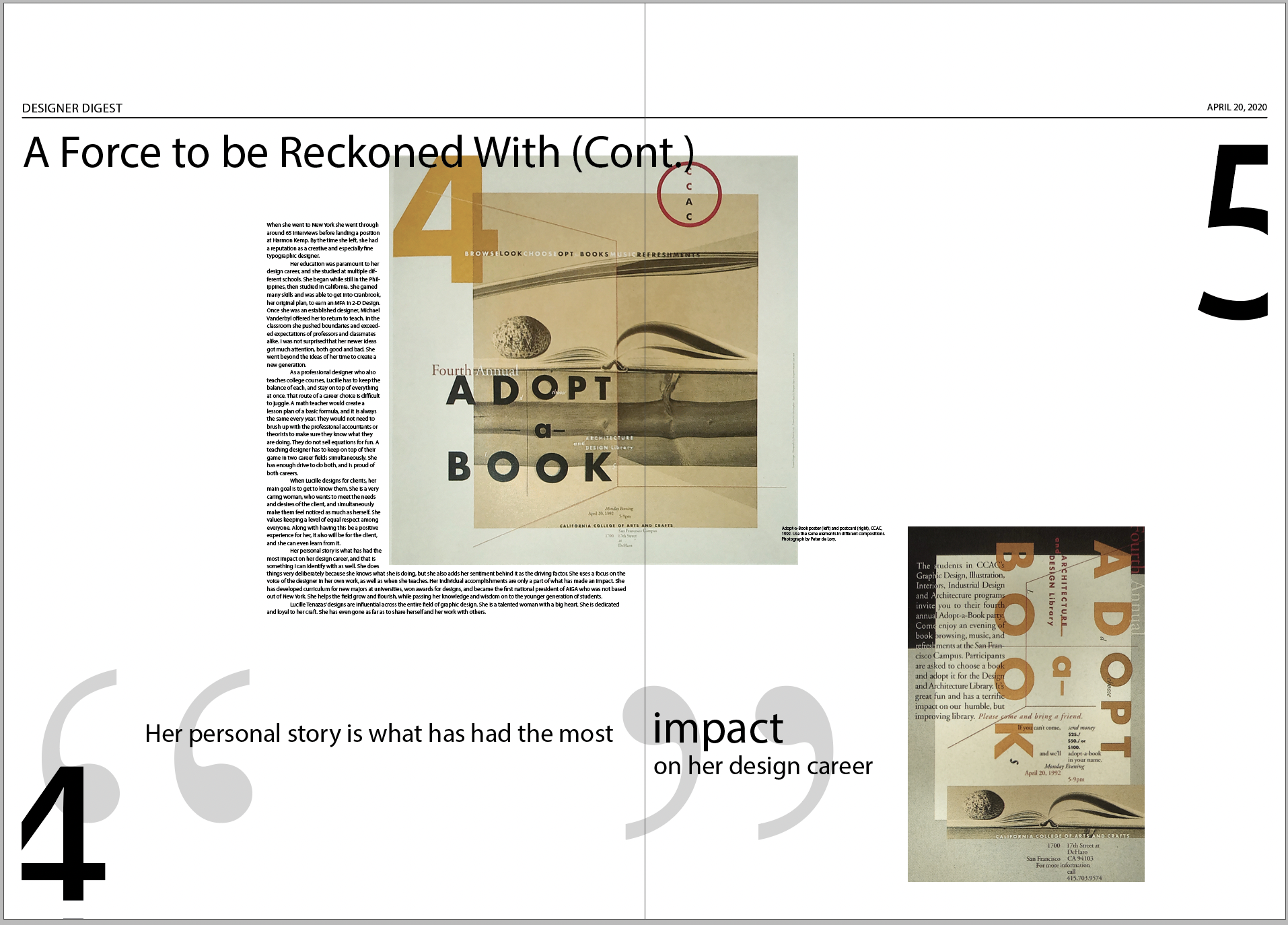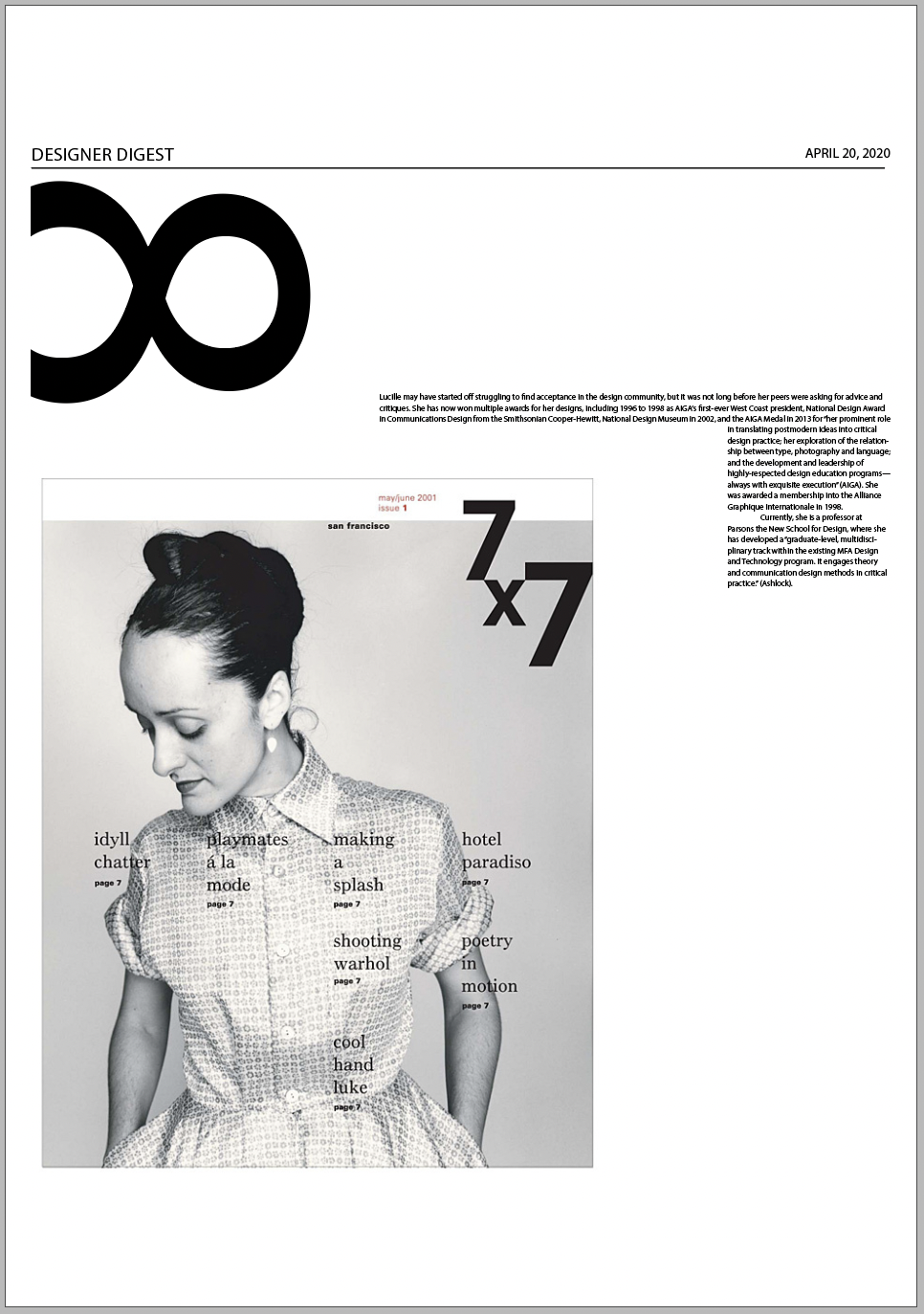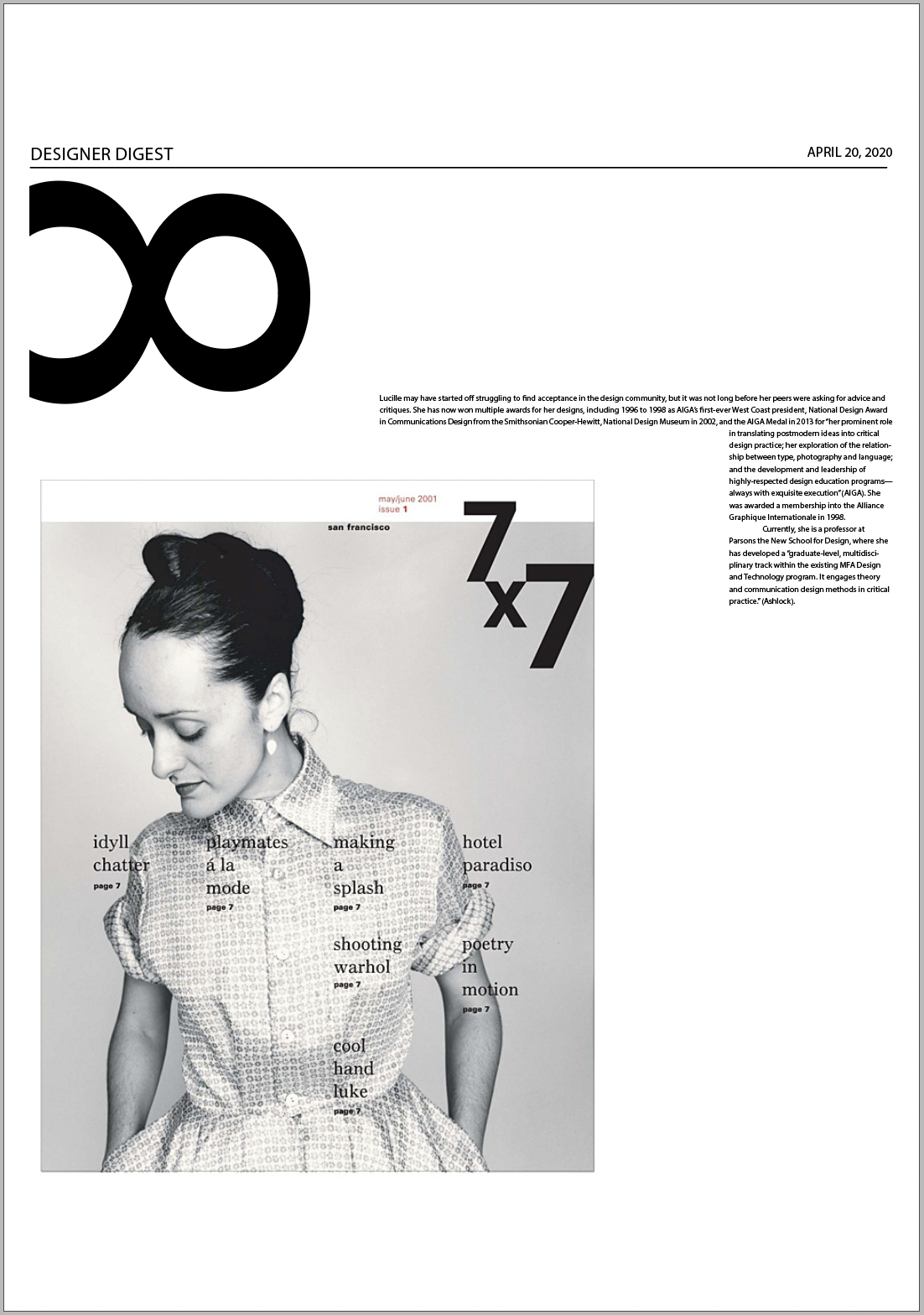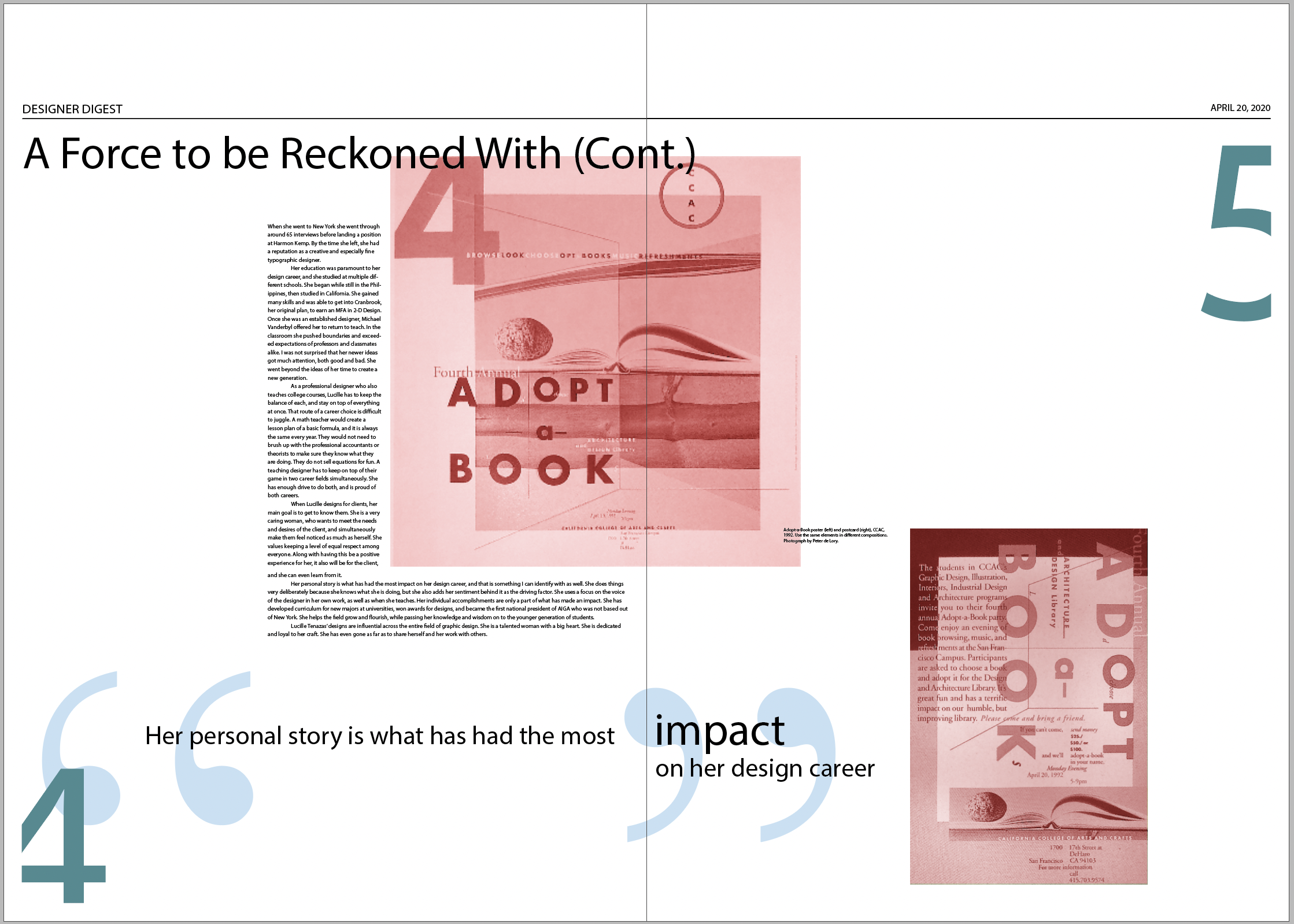 Third Iteration: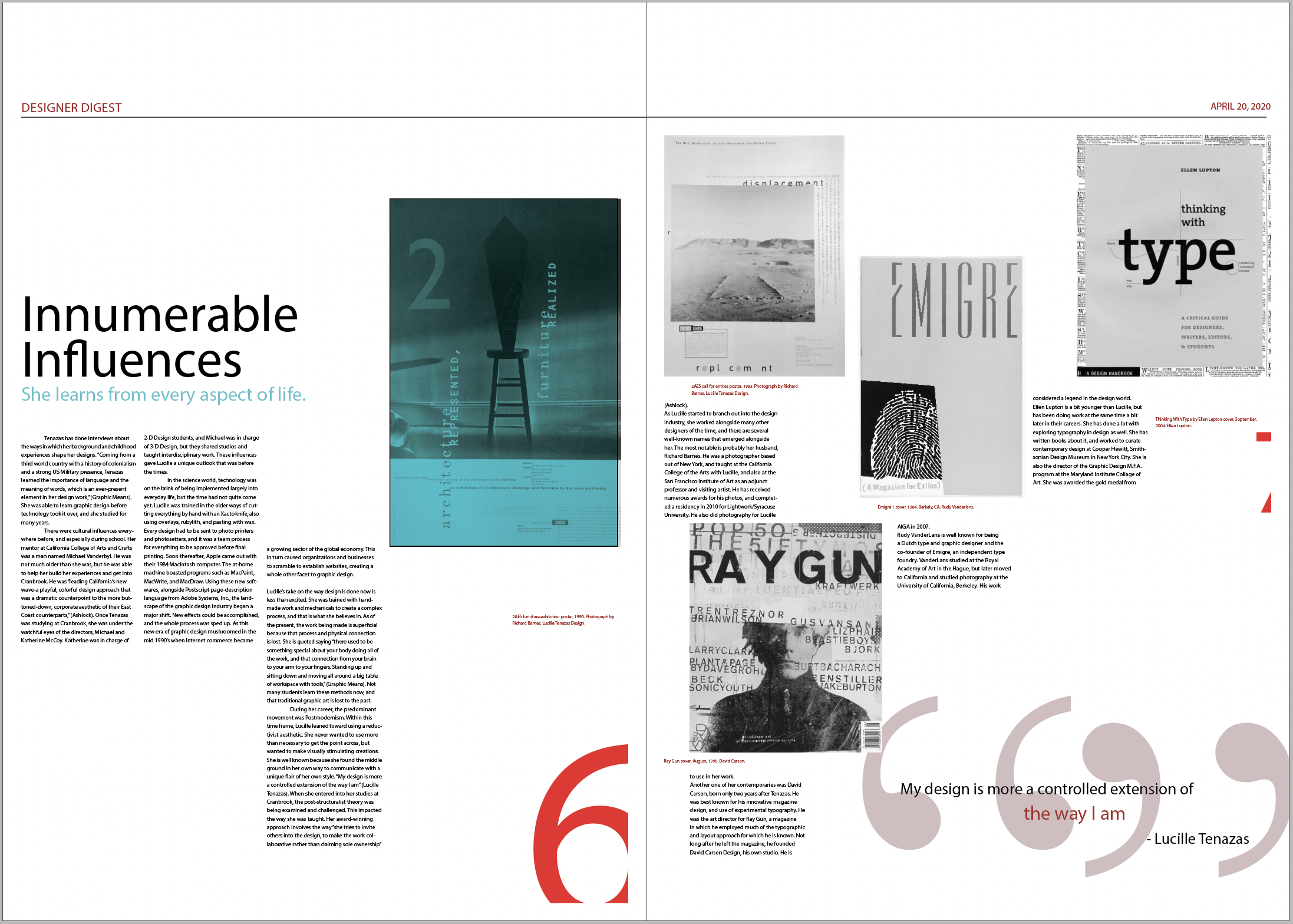 Fourth Iteration:
Fifth Iteration:
Sixth Iteration: